Beyond the Landscape / ECAL
Artistic and algorithmic reinterpretation of a landscape. Workshop with 9 students in the foundation year option Media and Interaction Design.
Date
2021
Software
Axidraw, Processing
Duration
3 days
Participants
Joanne Amstutz, Viktor Gagné, Alexandre Gambarini, Alicia Gantès, Ayten Gönel, Nikita Ivanov, Julie Turin, Charlotte Pralong, Charlotte Durig
Location
ECAL, Renens
Final presentation
Exhibition in ELAC from march 15th to 26th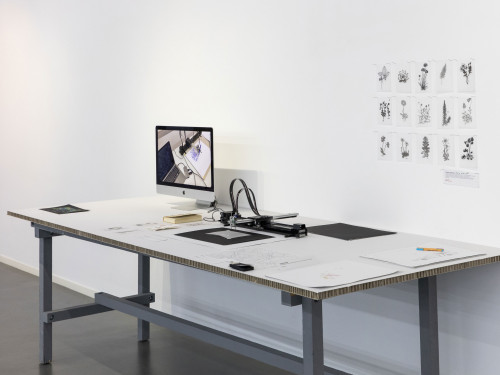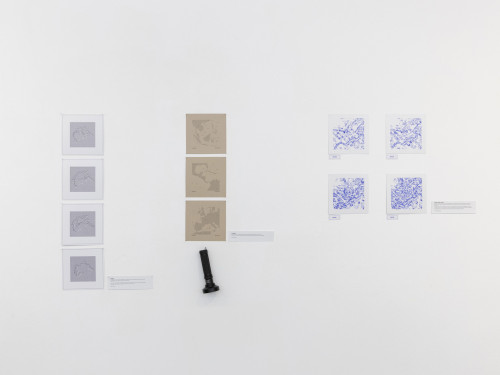 Linked / Viktor Gagne
Map of the Starlink satellite network at various locations around the world. Point the UV lamp at the drawings to show the connections between the satellites.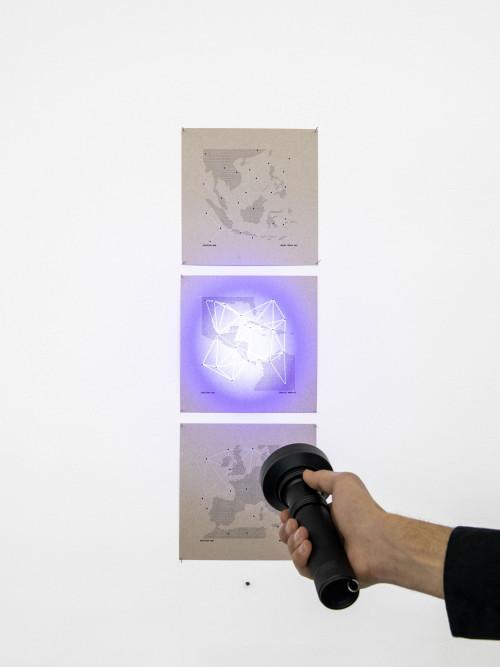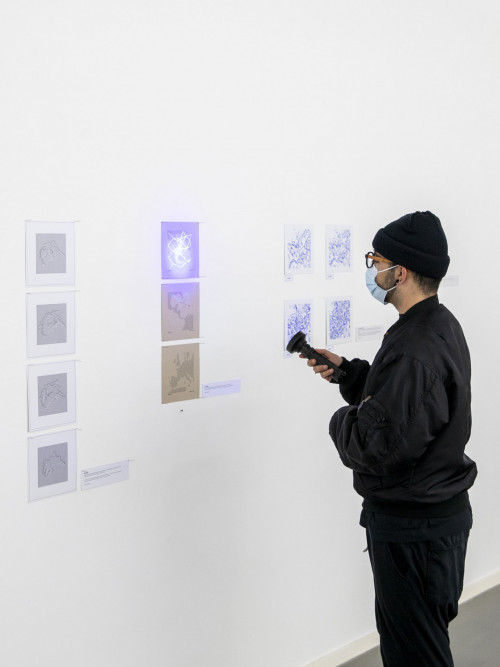 Geoide / Alexandre Gambarini
Visualization of the earth's gravitational field and its anomalies based on the "Potstdam Gravity Potato".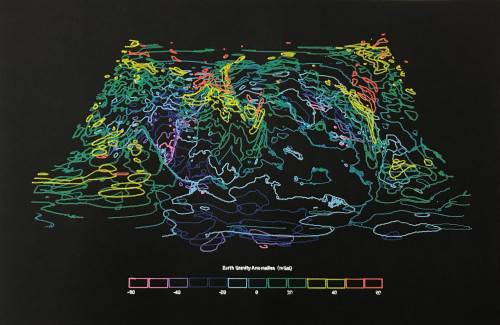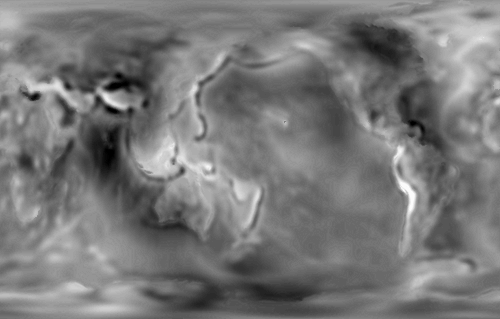 Arctic / Ayten Gönel
Images illustrating the ice constituting the Arctic Circle pack ice in (from top to bottom): July 1984, July 1994, July 2004, July 2014. The horizontal lines represent ice formed less than 4 years ago and the vertical lines represent ice formed more than 4 years ago.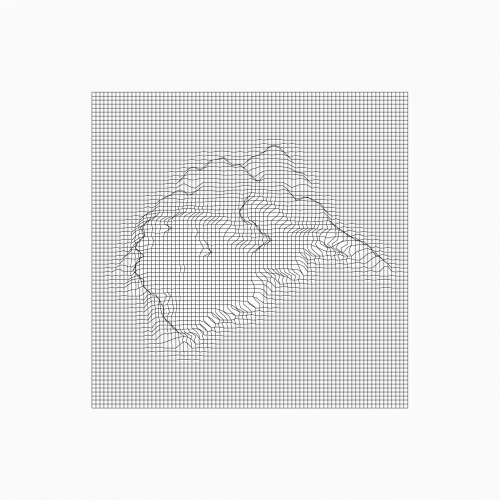 Digital Herbarium / Alicia Gantès
Scan of images from Anthony Huxley's book "MOUNTAIN FLOWERS" redrawn in bitmap on layers. The goal is to create a graphic and symbolic contrast between nature and technology.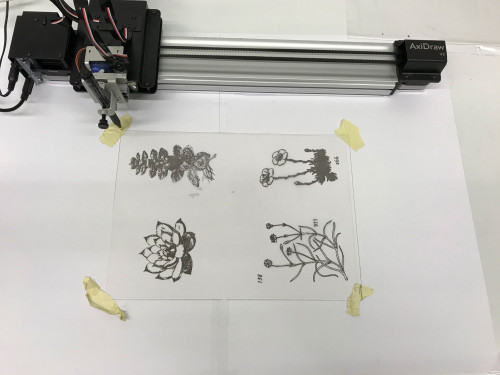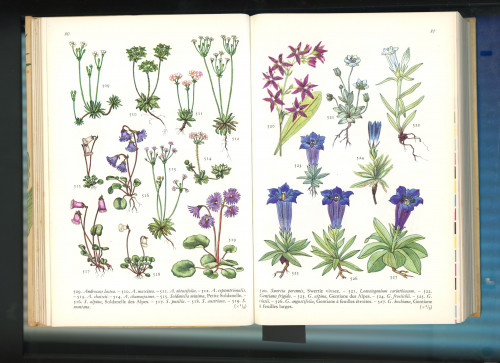 Tree cover loss / Charlotte Pralong
Evolution of the loss of tree cover in Porto Velho, in the upper part of the Amazon basin. In particular, we can recognize the major waterway of South America, the Rio Madeira.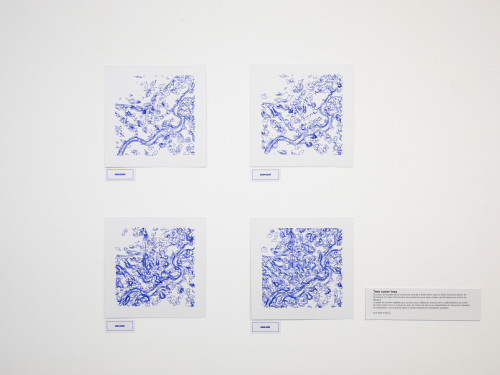 Altitudes / Julie Turin
Visualization of the topography of the Ticino region, image generated from a heigtmap from Swisstopo data.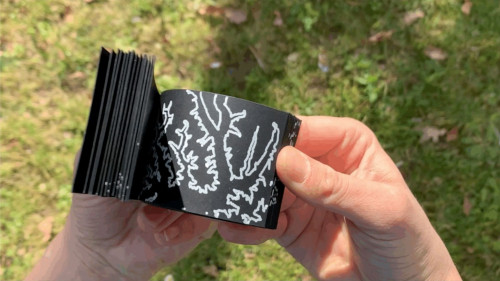 Landscaping Time / Joanne Amstutz
Visualization of the evolution of the landscape surrounding the Rio Teles Pires every 10 years, starting from 1984 to 2014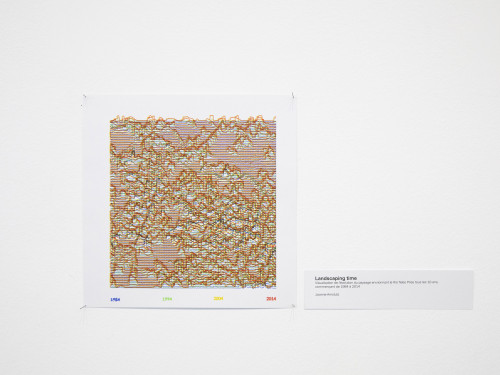 Emotional day / Nikita Ivanov
Visualization of emotions nationwide (March 8-12) by conducting a survey.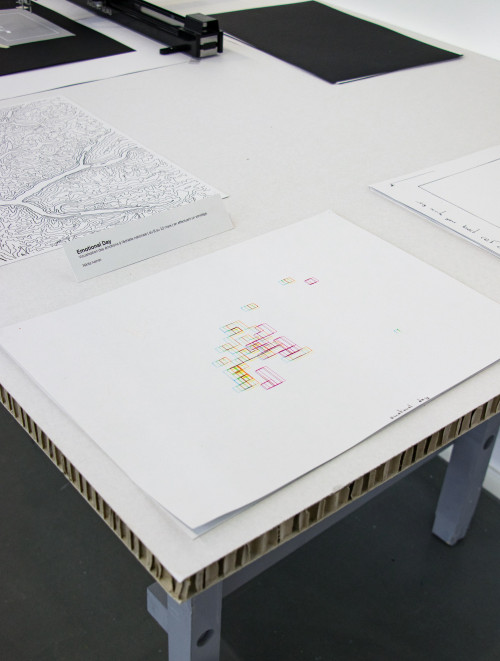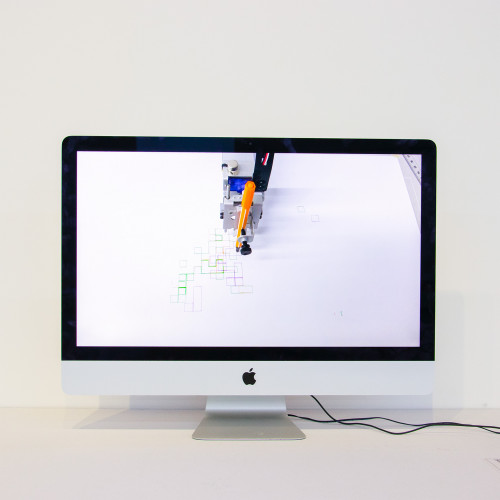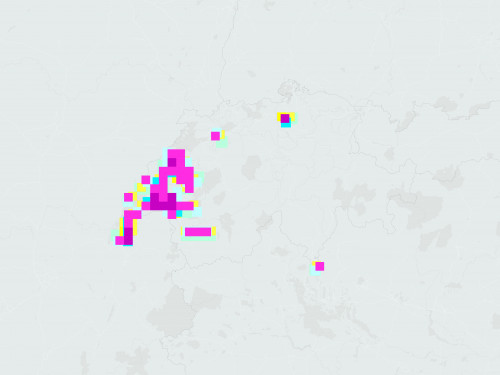 Videos